94 photos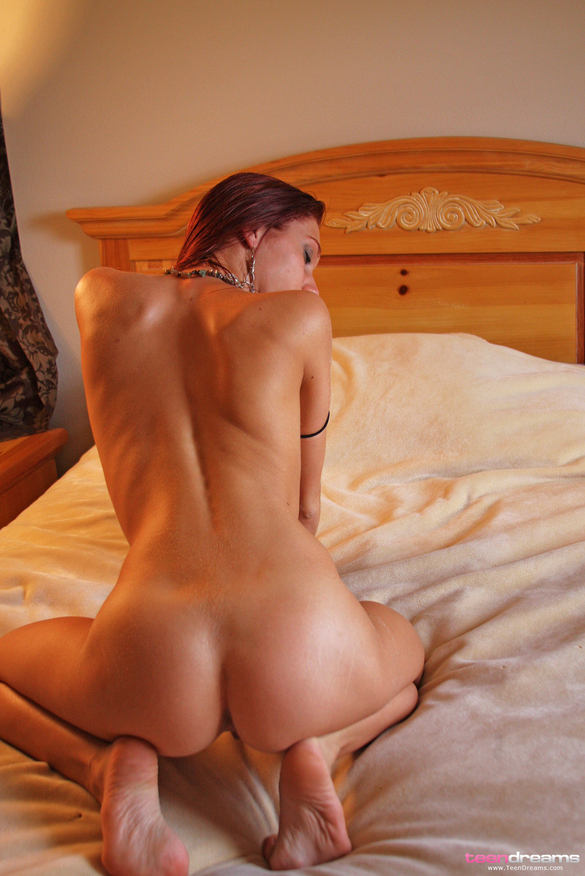 Hot and sexy babe Nathaly is posing for a set of pictures in her bedroom.  She is very comfortable with her body and has no problem in showing every inch of it off to her legions of fans.  There is no slow start for this picture set either as Nathaly starts the shoot completely naked.
She is blessed with a stunning ass that she presents to the camera whilst squatting down.  But more joys are close at hand as she lies on her back and lifts up her legs.  She presents us with her delightful pussy, all smooth and tight, yet open slightly due to Nathaly's state of arousal.
But what Nathaly is really famous for and what gets all the guys coming back to her again and again is her stunning pair of tits.  For a girl of such tender years, remember Nathaly is only 18, she has a set of fully developed and womanly boobs.  They are firm and round and topped off by two full and sexy nipples that look ready to be sucked.
Nathaly knows how good a pair of boobs she has and she strikes a number of poses that show them off to their best.  She holds them tight together, before letting them hang down.  Not that they do hang down, these are the firm tits of a girl just eighteen remember.
Now Nathaly will reward us with some more shots of her hot teen pussy.  She gets on all fours and thrusts her ass backwards, meaning that her beautiful and round ass frames the folds of her pussy visible between her legs.  A guy doesn't know where to look, at her hot ass, her hot teen pussy or her huge tits, just visible as she turns her body.
There is much more of Nathaly, as well as many other girls, inside the members area of Teen Dreams, be sure to check out all the hot teen pussy.